For patients with refractory or relapsed high-risk neuroblastoma in the bone and/or bone marrow,
DANYELZA® is the only humanized GD2-binding immunotherapy approved by the FDA1
*


DANYELZA demonstrated anti-drug antibody rates of 8% in Study 201 (2 of 24 patients) and 23% in Study 12-230 (27 of 117 patients)1
23% is based on an assay that was not fully validated; therefore, the incidence of ADA may not be reliable1
*This indication is approved under accelerated approval based on overall response rate and duration of response. Continued approval for this indication
may be contingent upon verification and description of clinical benefit in a confirmatory trial(s).
DANYELZA is a monoclonal antibody that binds to GD2 and induces cell death1,3†
Neuroblastoma is characterized by an overexpression of GD2, a disialoganglioside also found in the central nervous system and on peripheral nerves.
As a result, DANYELZA treatment can cause pain1
DANYELZA has a structurally distinct CDR region that was shown to bind GD2 and trigger immune-mediated cell death through ADCC and CDC in vitro1,2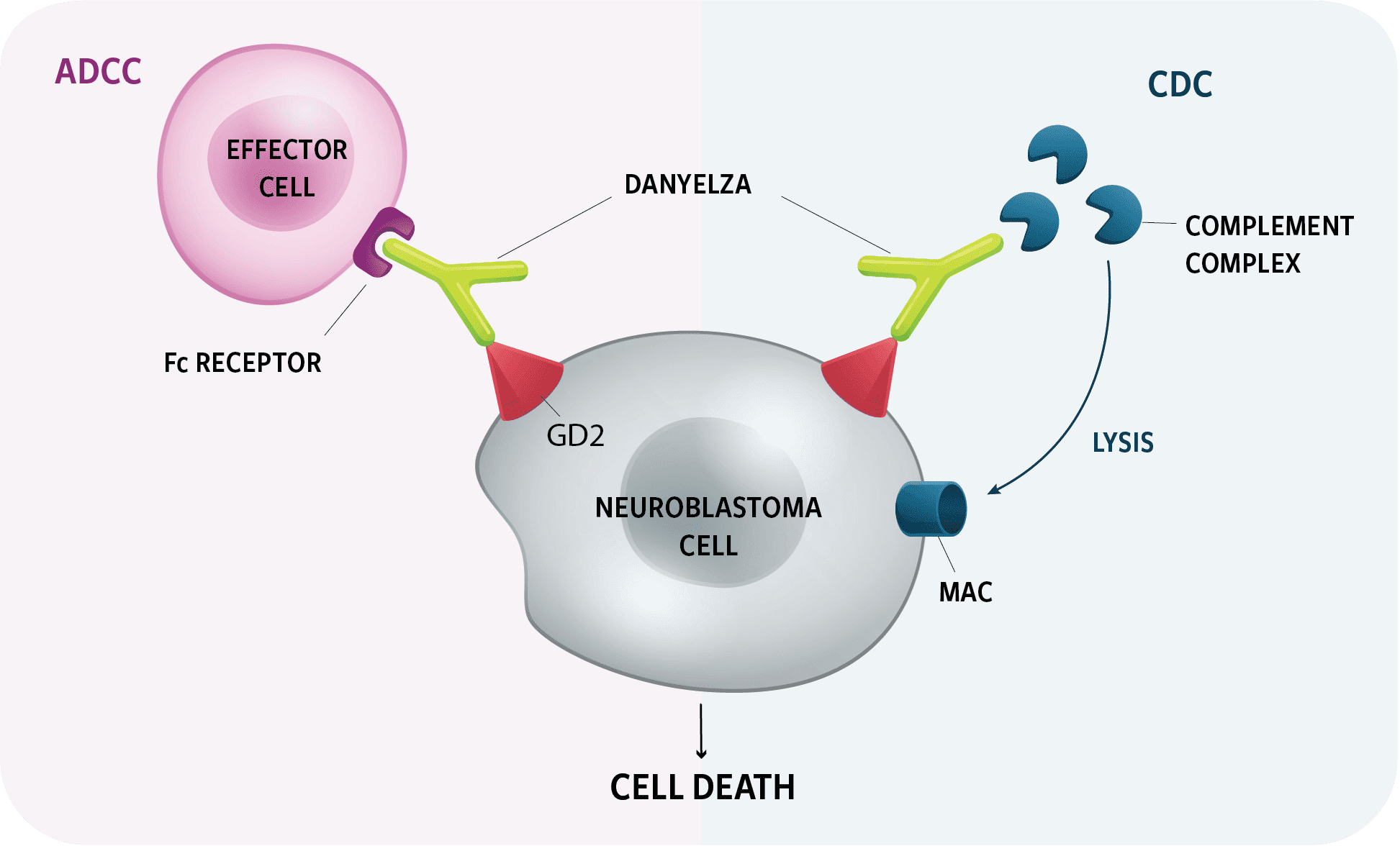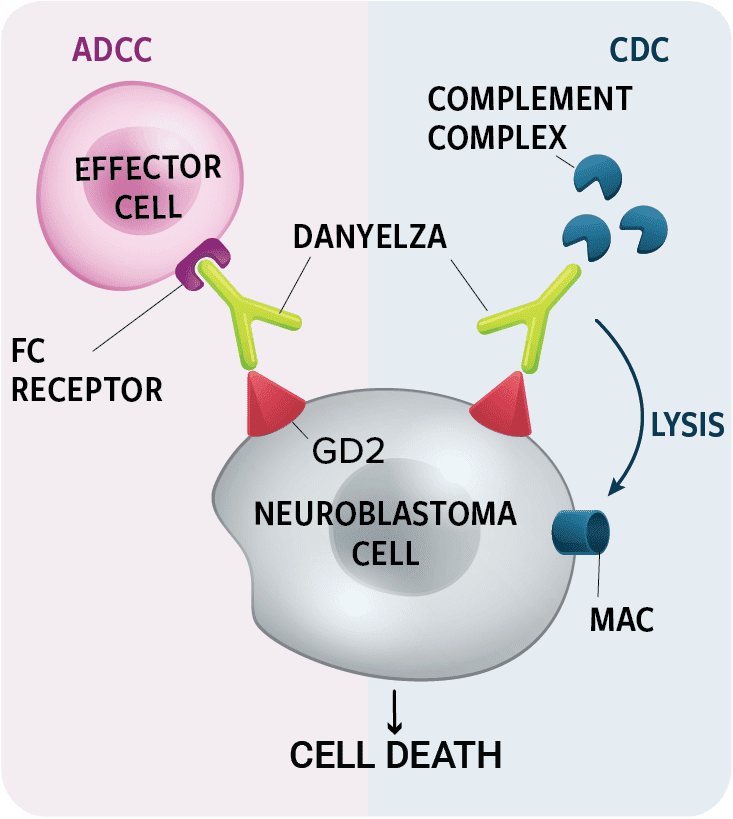 †DANYELZA was shown to induce ADCC and CDC in vitro.1
ADCC=antibody-dependent cell-mediated cytotoxicity; CDC=complement-dependent cytotoxicity; CDR=complementarity-determining region; MAC=membrane attack complex.